Concordia APEC holds seminar on MBA Blended Program
---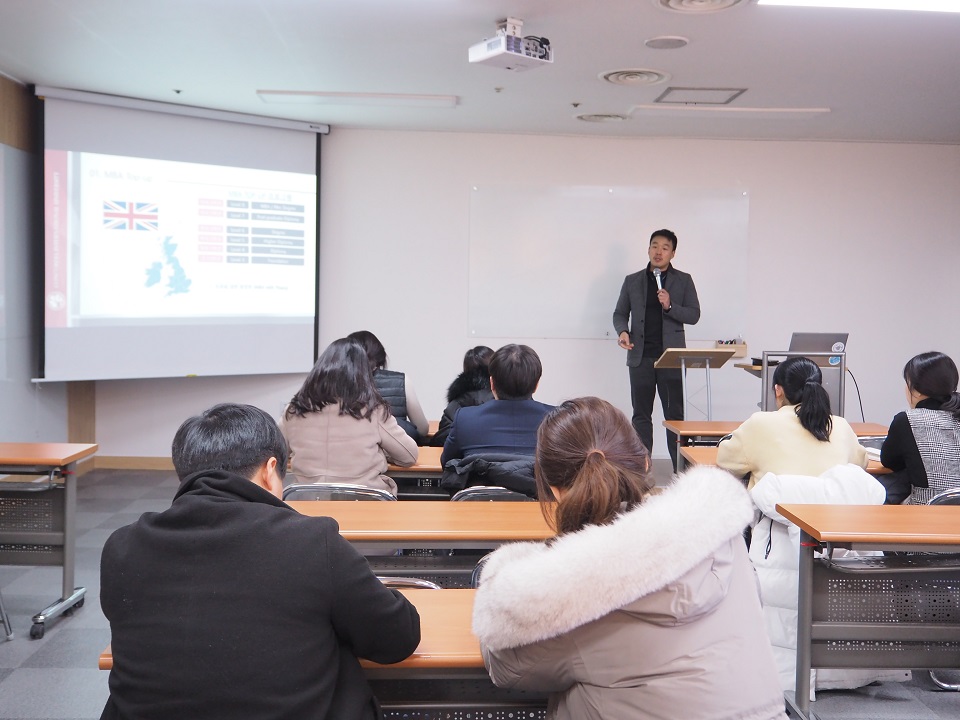 On February 18, Concordia APEC held a seminar on Concordia's blended MBA program. Concordia's blended MBA program combines both online and offline study methods. The program is fully accredited by the following UK universities:
University of Chichester

Anglia Ruskin University

Buckinghamshire New University

University of Essex

University of Derby
Students can finish their degree courses in any Concordia education center without having to go to the UK.
About blended program
A blended program is a method of learning that is designed to provide instructions to students partly through offline classroom settings as well as through online delivery methods. Types of online instructions include video lessons, online discussions, and other tools. Blended programs differ from online and distance education, as they require students to participate in classroom settings, various projects, organizations, and research and get involved in internships or apprenticeship.
About Concordia International University
Concordia has proven its excellence by educating students for 20 years, has graduated over 30,000 students, and has successfully completed delivering an entire package starting from primary school education to career establishment and immigration assistance.
Concordia International University is an educational institution offering certificate, diploma, higher diploma, and postgraduate diploma programs progressing to undergraduate and postgraduate degrees locally and internationally. We have a network of colleges located in many countries (the USA, Europe, Australia, Canada, Korea, and the Philippines) and offer both online and offline courses and online-to-offline (O2O) courses. We serve as a platform university for students who are looking for a clear path into international universities and colleges at a more affordable price, at a faster pace. Through our online-to-offline program, students have an easier way of completing their courses abroad through our affiliations with a multitude of universities and colleges in Singapore, Switzerland, the United Kingdom, the United States, and many more.
Learn more about Concordia at www.iconcordia.com
---